Fire Fighting Equipment and Systems
Fire Hoses
Fire Fighting Hose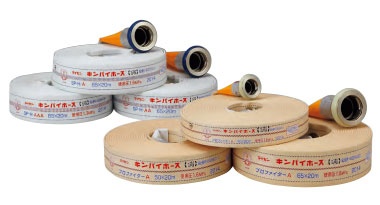 TEISEN, had produced the first fire fighting hose in Japan. It is the most experienced and the biggest fire fighting hose manufacturer in Japan.
Large Diameter Hose/Super Pumper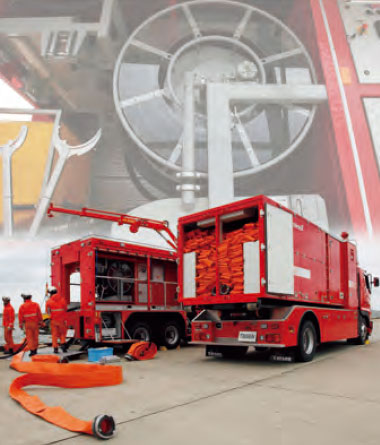 TEISEN offers large-diameter hoses with a diameter of up to 300mm. The elastic polyurethane coated hoses minimize the pressure loss, while covered fire hoses are free of maintenance.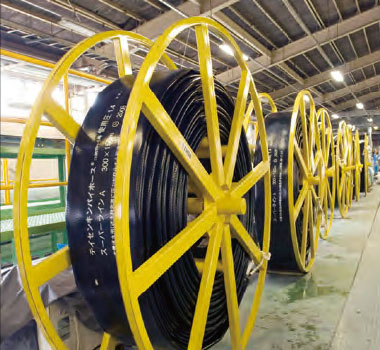 Fire Hydrant Hose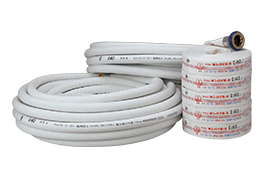 TEISEN building hose is the top brand of a hydrant hose. Semirigid hoses of a maximum of 40mm in diameter ensure little pressure loss and compact storage.
Fire Fighting Systems
Large Volume Water Supply & Drainage System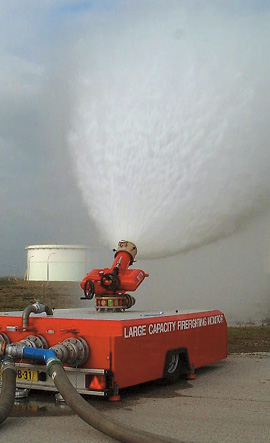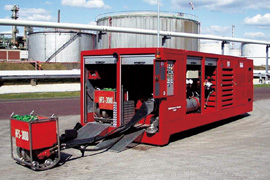 Hydrosub pump unit
The vehicles equipped with Long Distance Large Volume Water Supply Systems (HYDROSUB SYSTEMS) supply a large volume of water as much as 11,000~22,000 liters per minute from the sea, lake or river that is not accessible by traditional fire engines.
A single set of system using a large diameter hose (150~300mm) is able to serve disaster scenes such as earthquake, forest fire, oil tank fire or eruption fire that require large volume of water for fire extinguishing or cooling like as Nuclear Power Plants.
These vehicles have already been delivered to Tokyo Fire Department, etc., and are actively deployed in large-scale disasters, etc., as mobile water supply. They are also deployed to drain flood or supply potable water.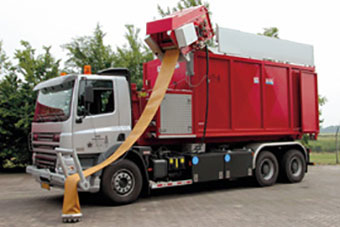 Hose recovery unit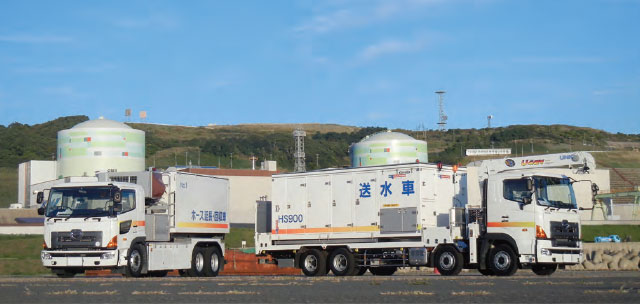 Winch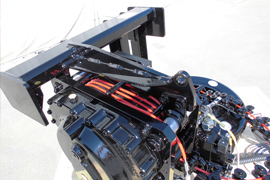 The TR030/6 of Rotzler is a winch that can withdraw 5 tons at all times.It is the latest type winch that can always demonstrate maximum ability in every situation